The Box Garden of Copernicus
Information of the exhibition in Tokyo, Ginza. Clay objects and collage works created by AYUKO TANAKA.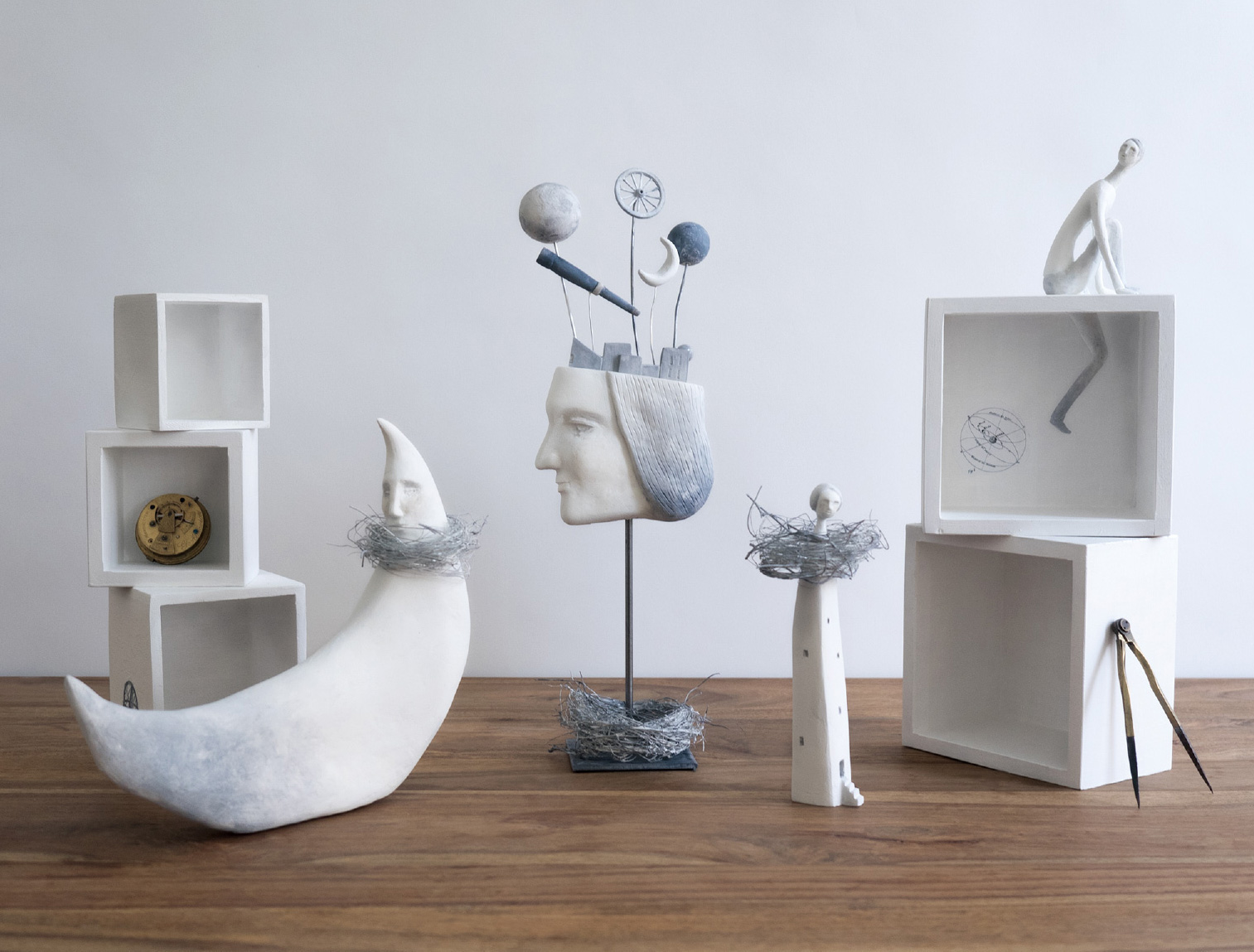 たなか鮎子小品展 「コペルニクスの箱庭」
AYUKO TANAKA 'The Box Garden of Copernicus'
16世紀、 地動説を唱えて世界の人々の物の見方を180度転回させたコペルニクス。
その想像力のかけらを巡る物語を、二畳半ほどの小さなスペースに立体インスタレーションとして展示いたします。
In the 16th century, Copernicus changed the people's viewpoint of the universe 180 degrees by proposing Heliocentrism.
I will display the story made by collecting pieces of his imagination as a three-dimensional installation, in a small space of about 2 tatami mats.
2017年 2月13日(月) − 2月18日(土)
12 : 00 - 19 : 00 (最終日は 17 : 00まで)
巷房・階段下 Gallery KOBO under the stairs
〒104-0061 東京都中央区銀座1-9-8 奥野ビル
Tel / Fax 03-3567-8727
巷房ホームページはこちら
2畳半ほどのとっても小さなスペースでの展示ですので、この展覧会のためにわざわざお運びいただくのも恐縮なのですが、もし銀座散策のご予定などありましたら、ぜひついでにお立ち寄りいただけたら嬉しいです。